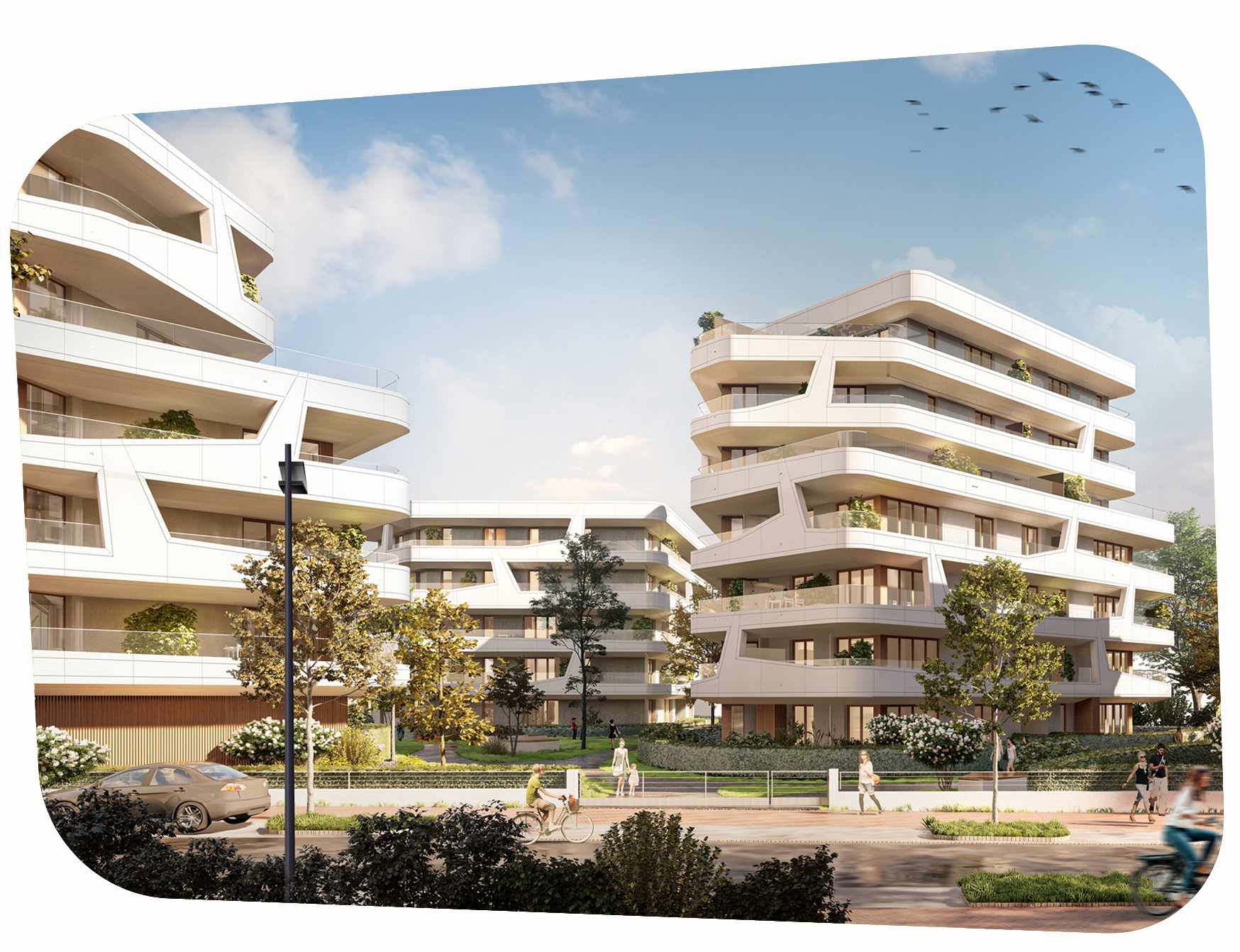 Highrise in
Riedberg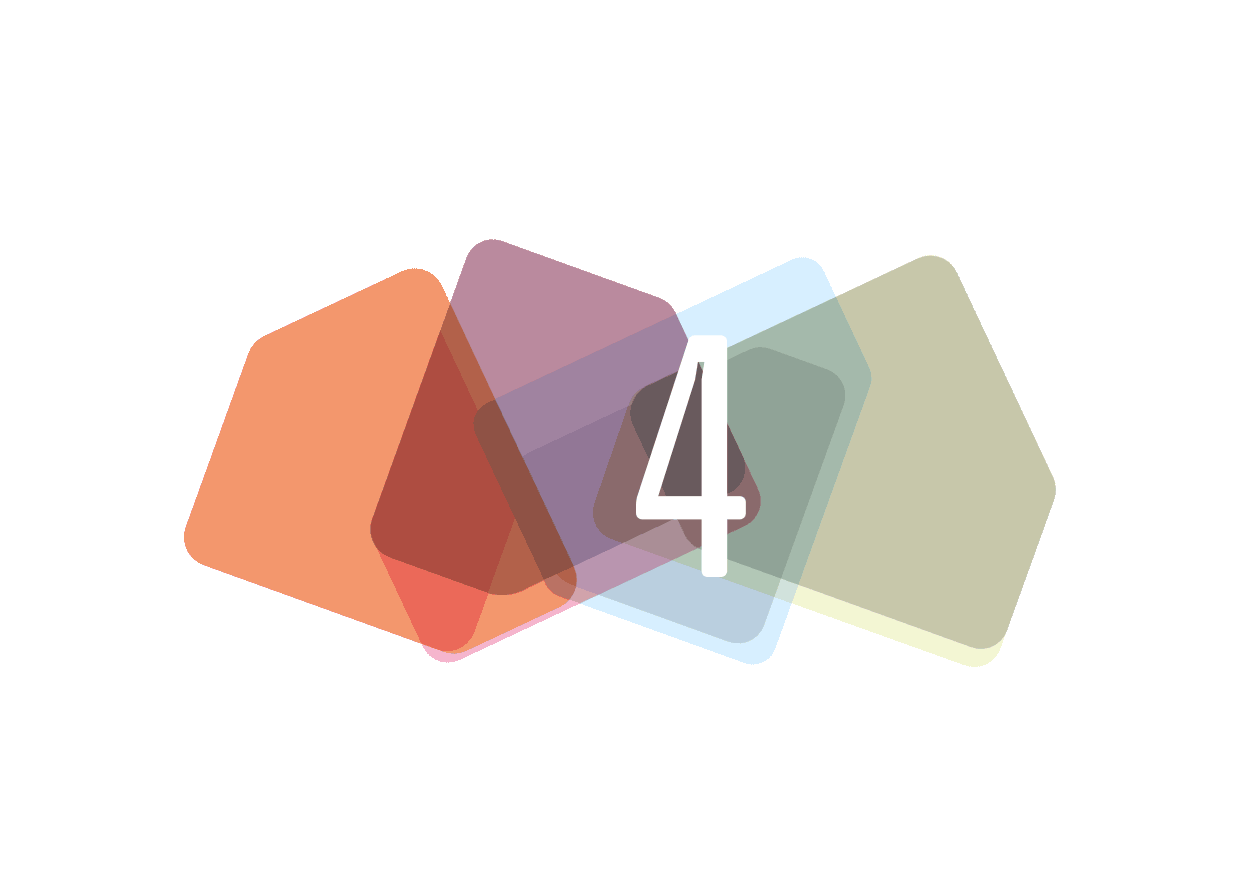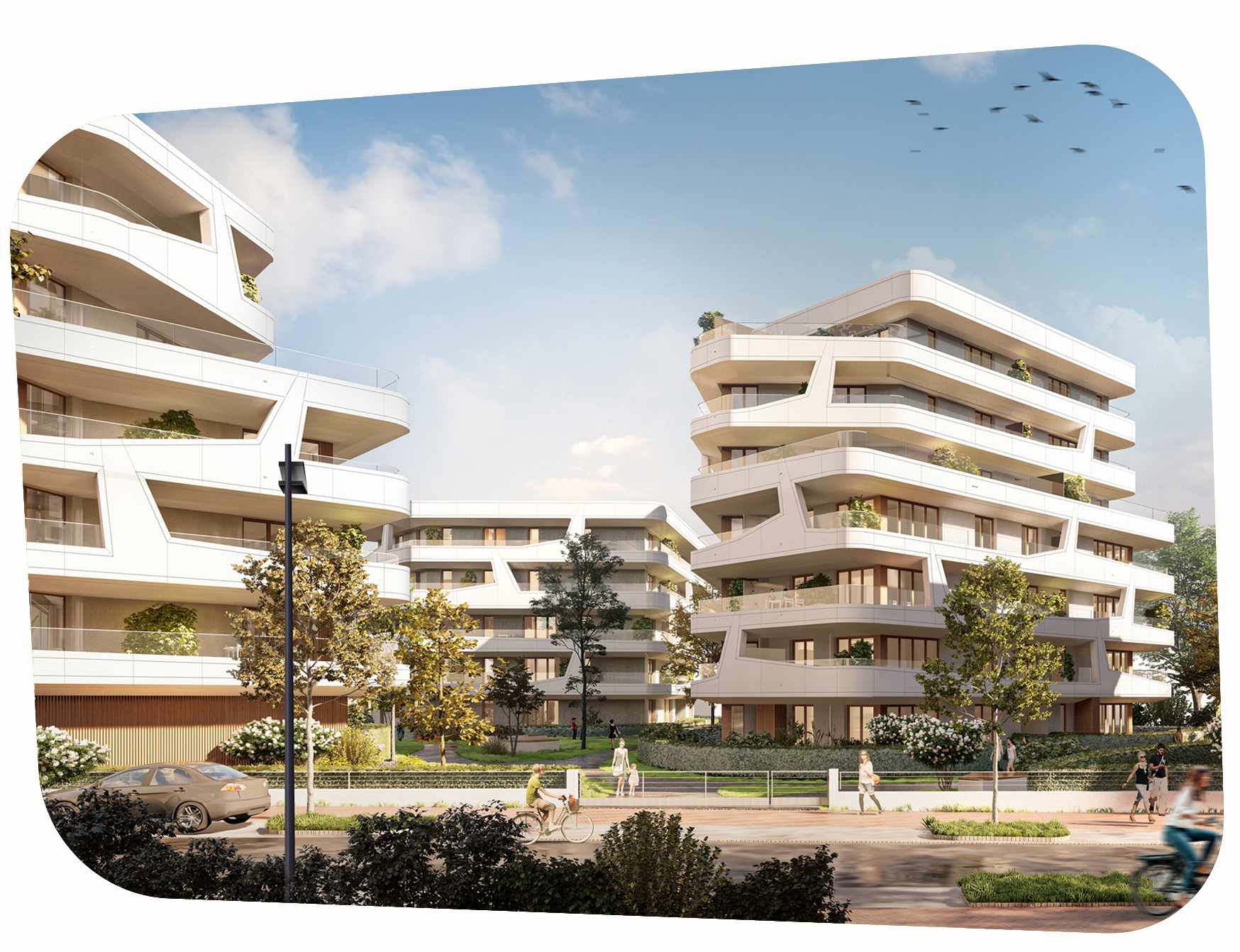 Highrise in Riedberg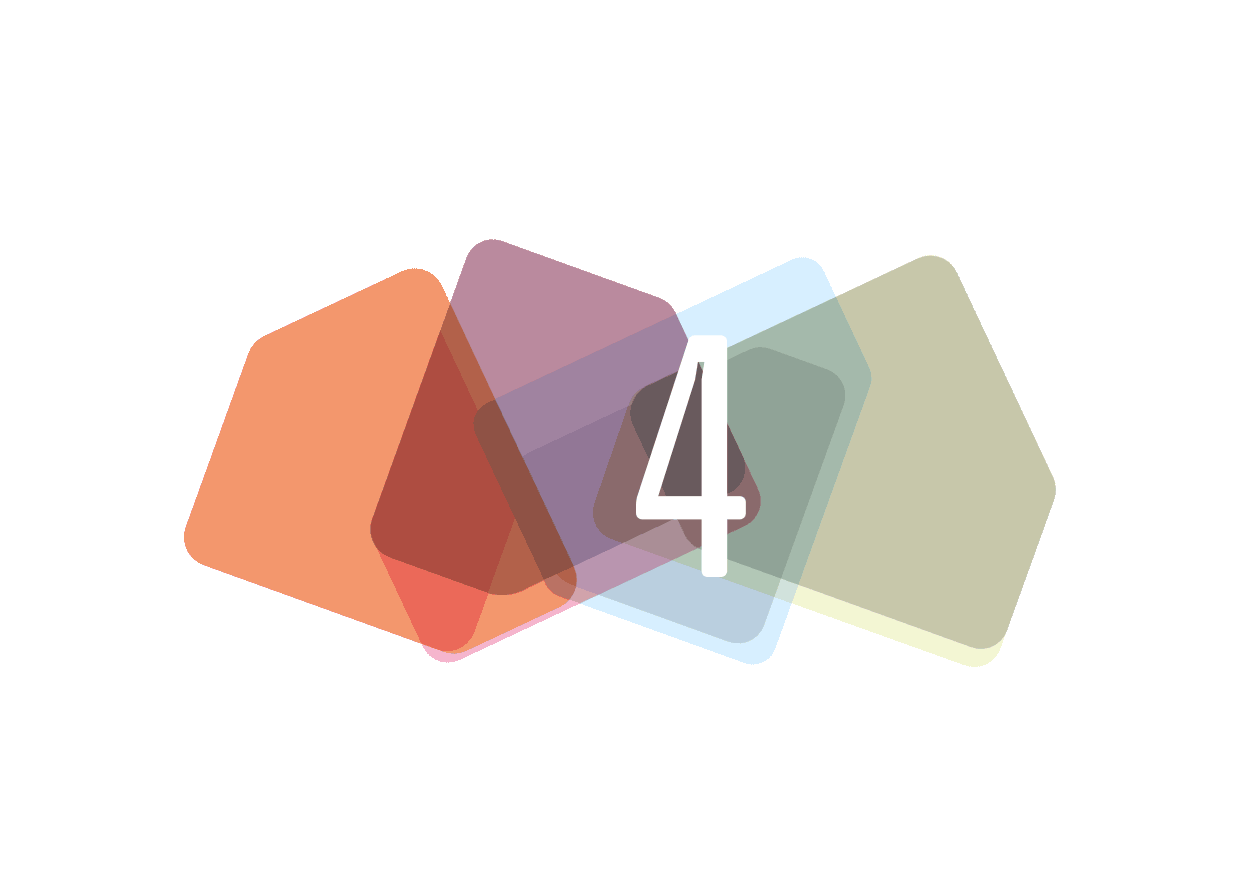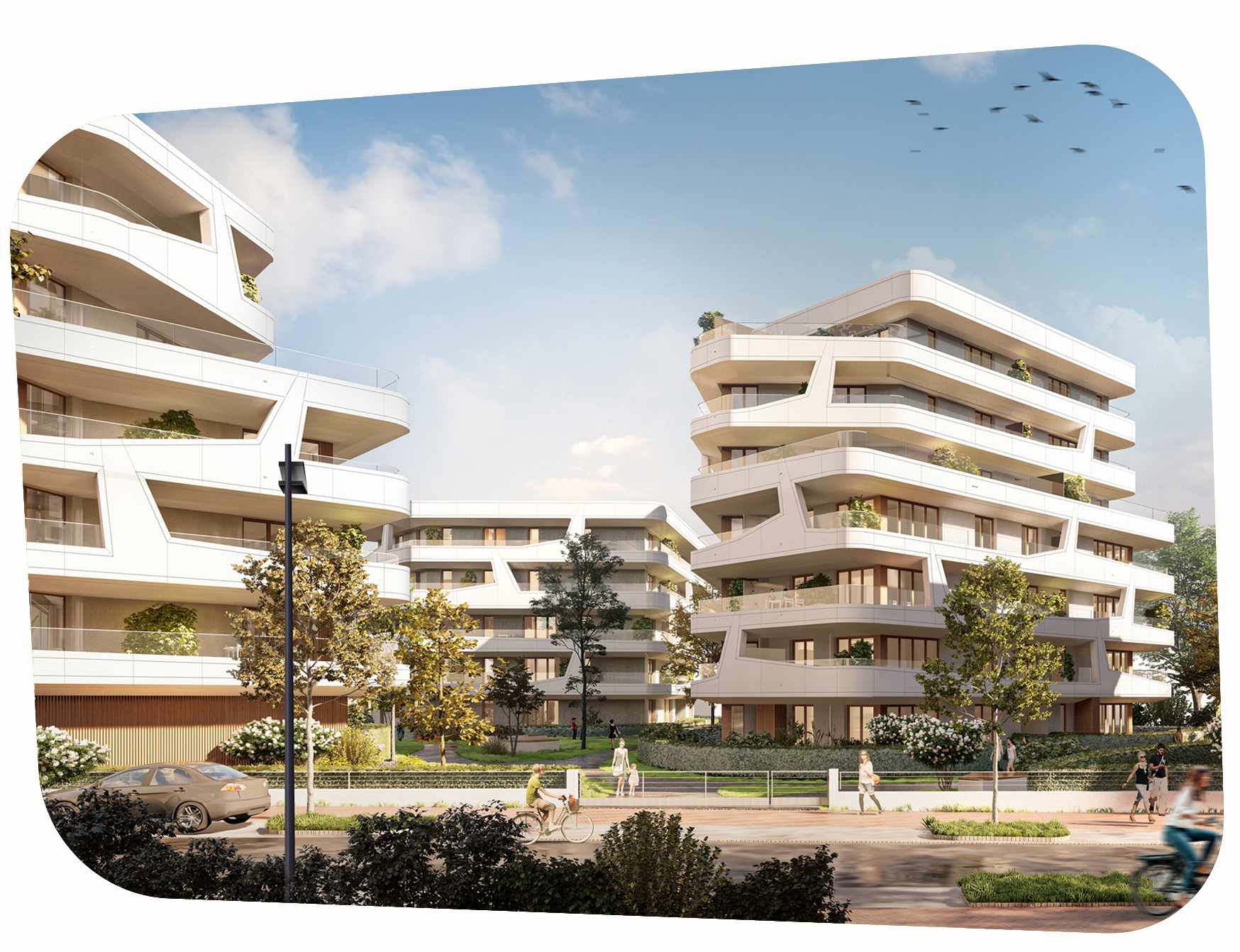 Highrise in
Riedberg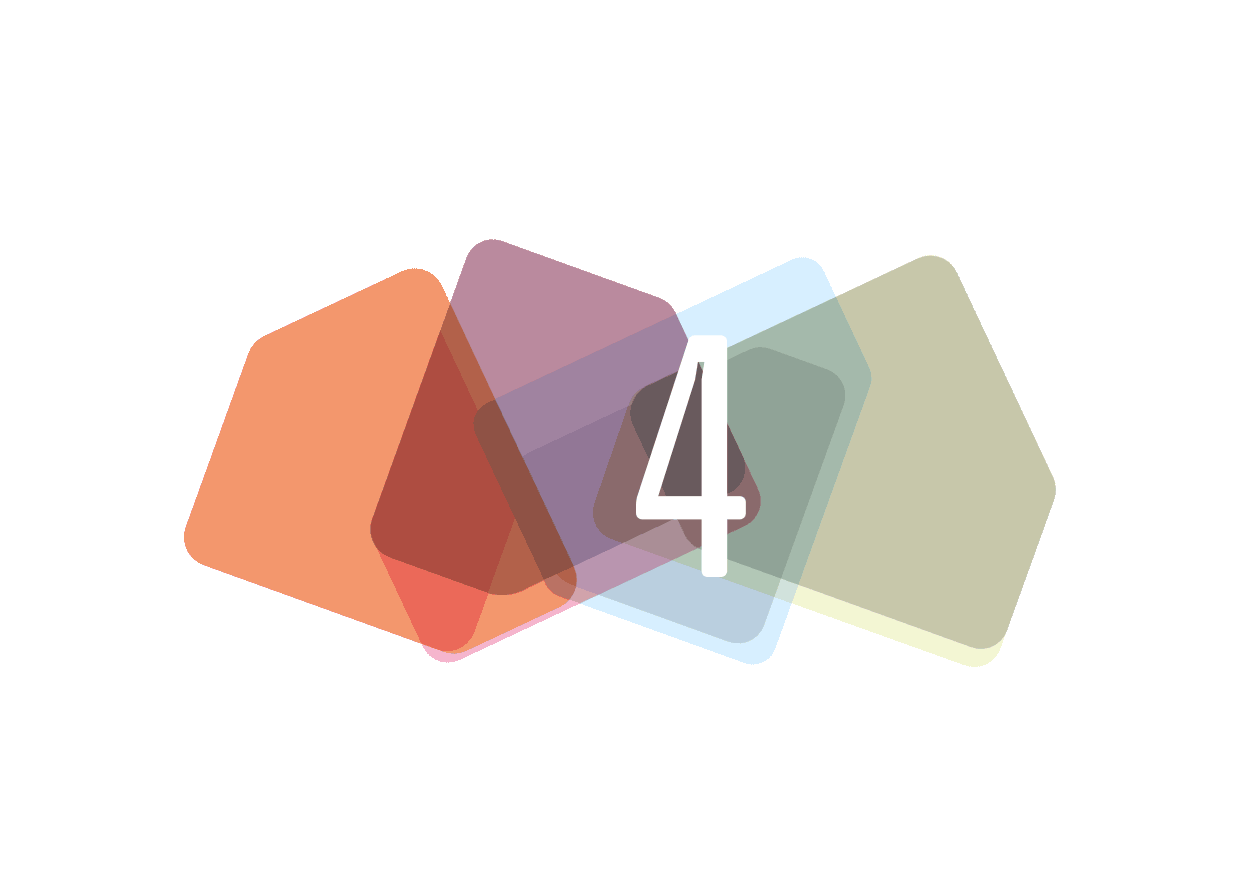 SHAPE
High-end apartments in Frankfurt/Riedberg.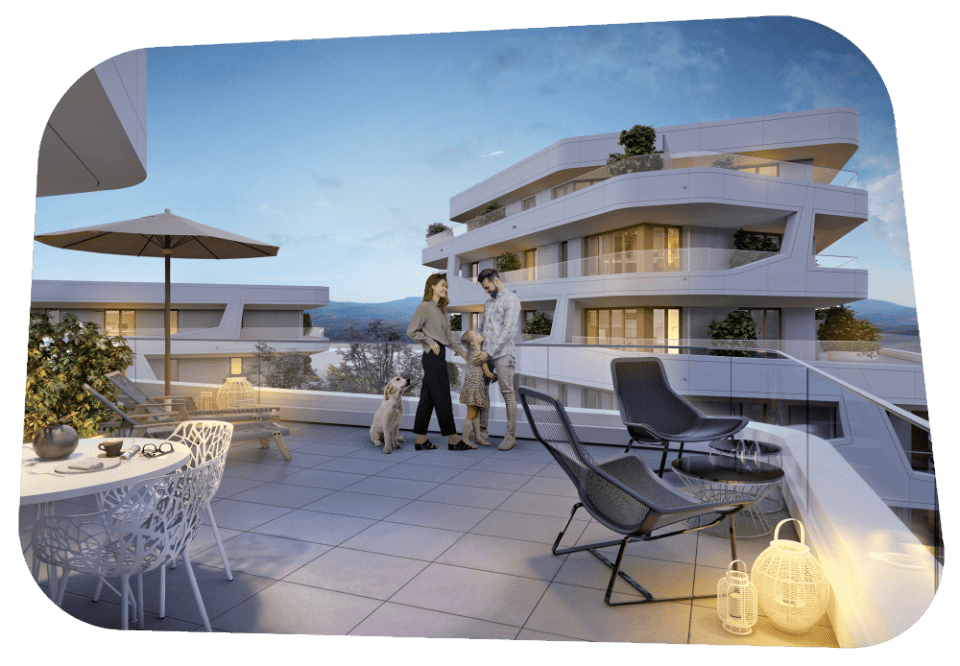 The urban planning standards in the Riedberg West Wing are particularly high. Natural and oscillating forms flow into the street and path layout as well as into the development and create new perspectives. In the quarter, diverse residential typologies of exceptionally high quality and design independence are being created. With the SHAPE urban villas, the renowned and multiple award-winning architectural office planquadrat, Darmstadt, has once again succeeded in creating an outstanding ensemble in this high-quality environment.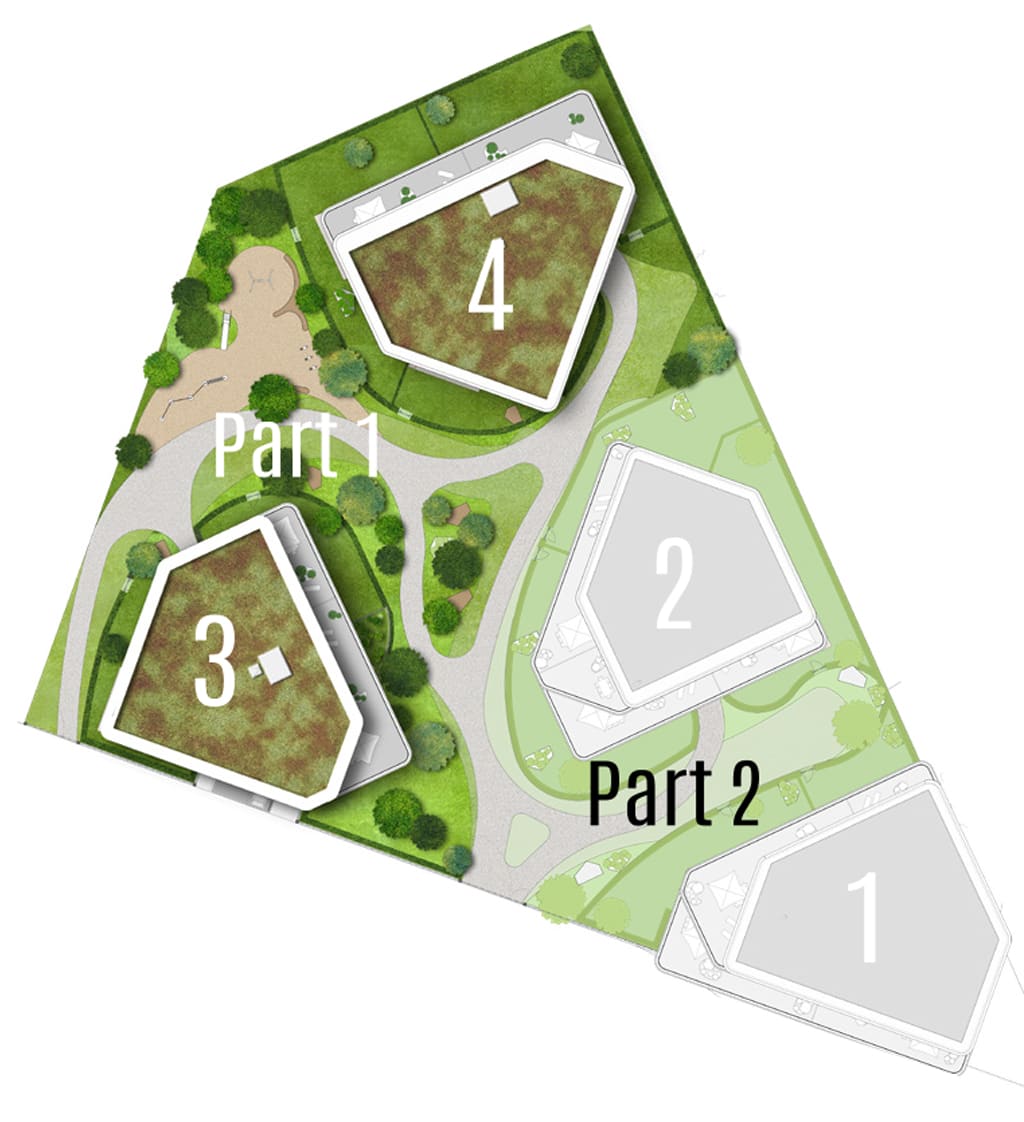 SHAPE is being built in two construction phases.
First, villas 3 and 4 will be realized.
SHAPE – Highrise in Riedberg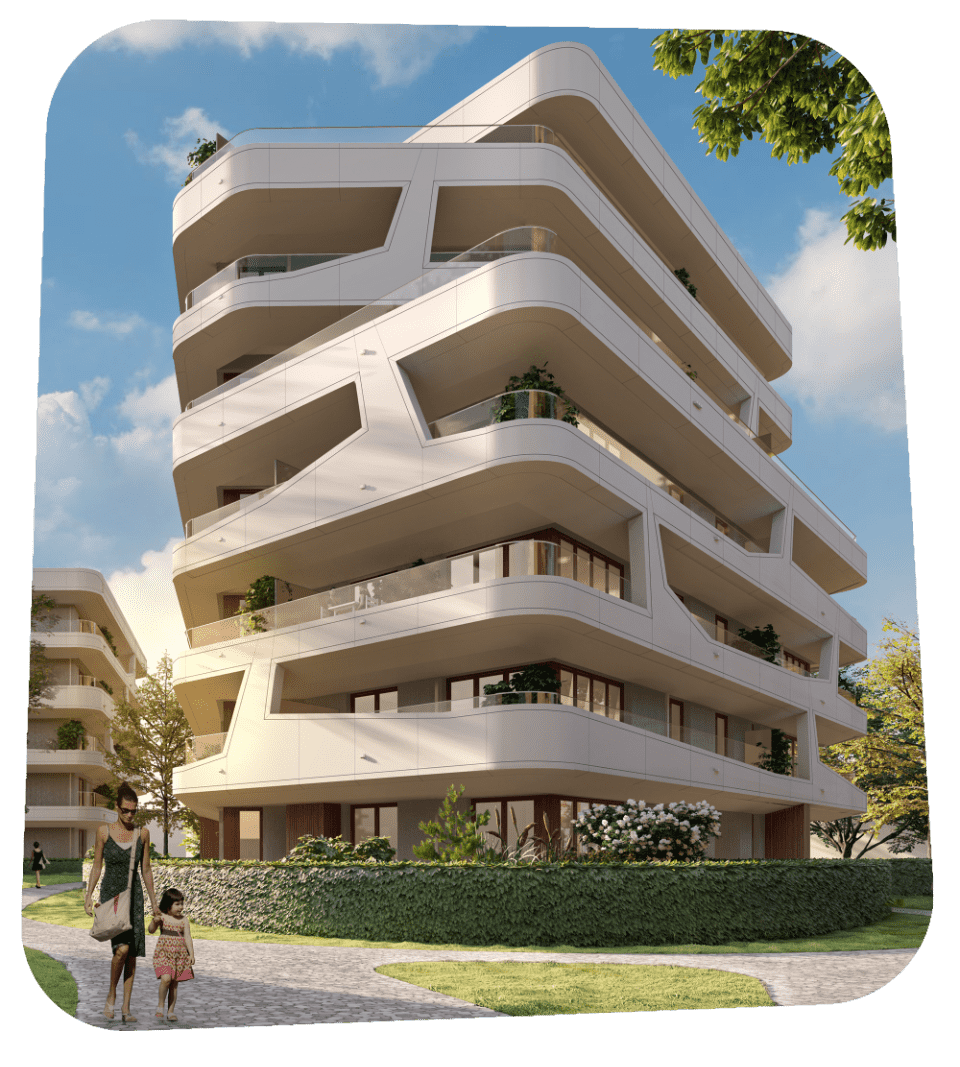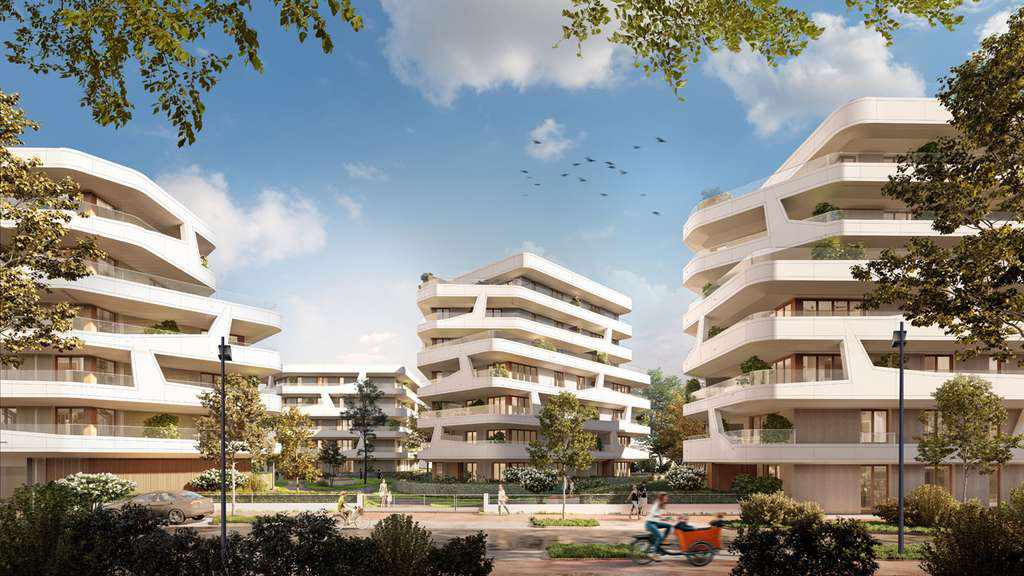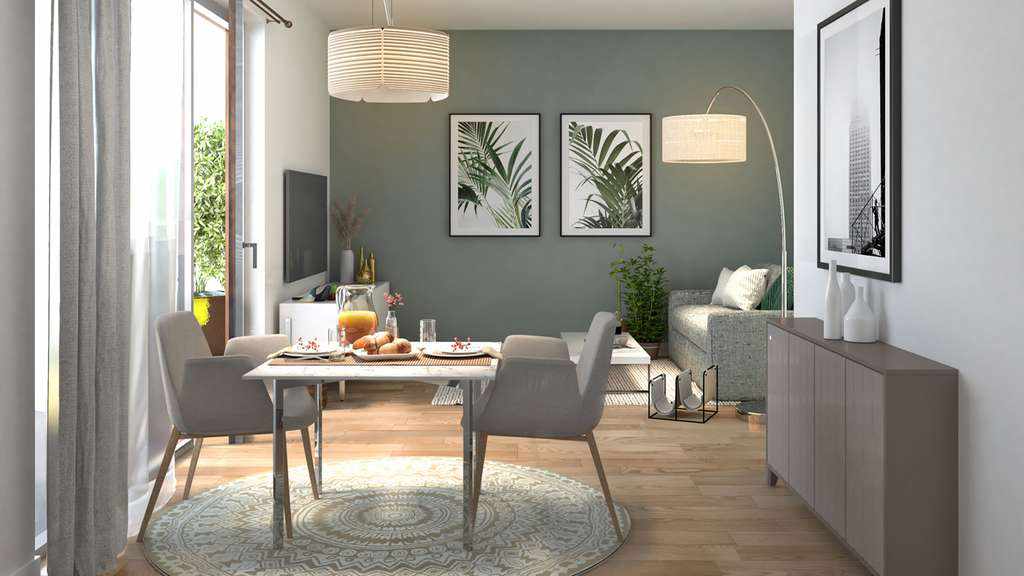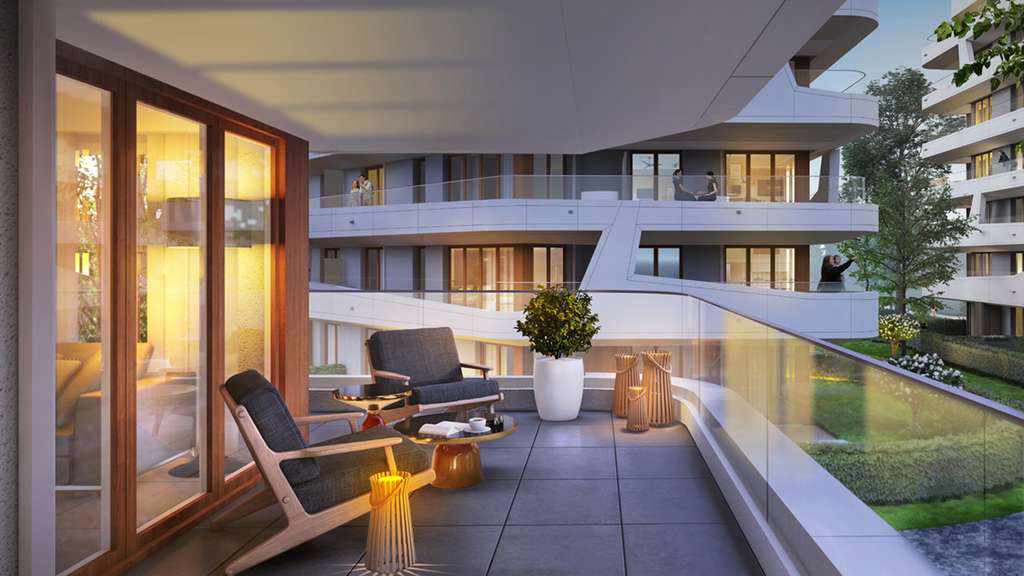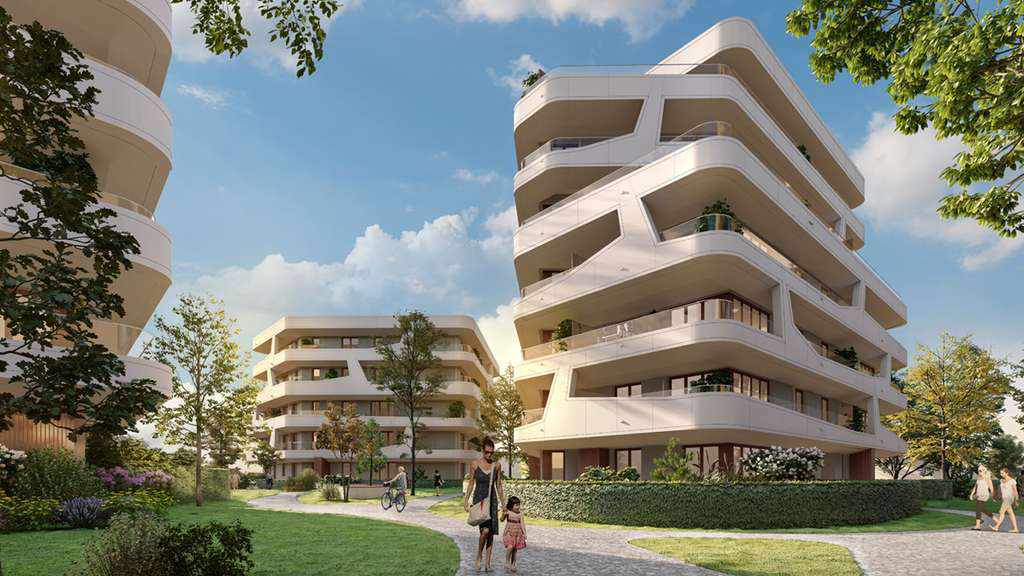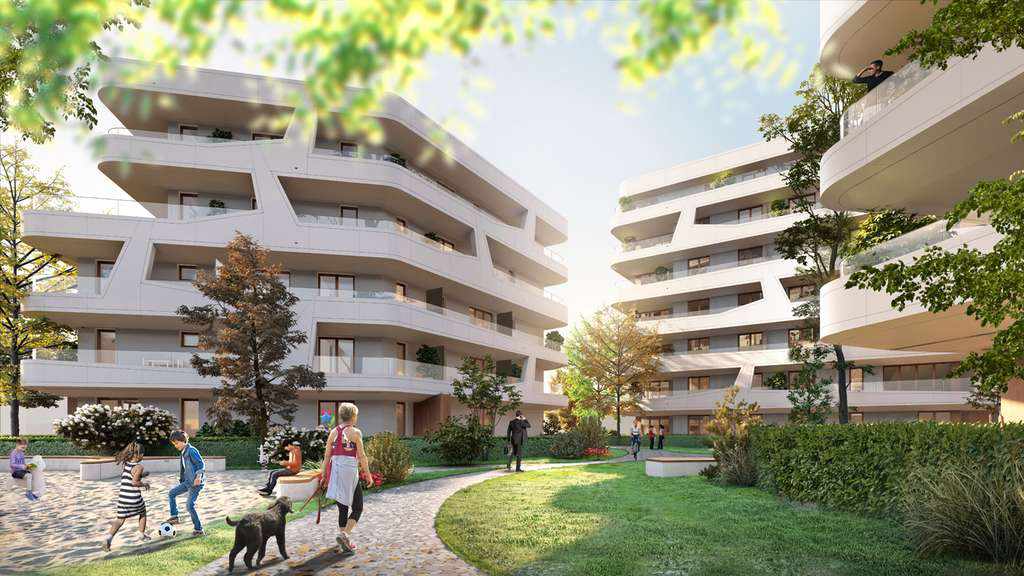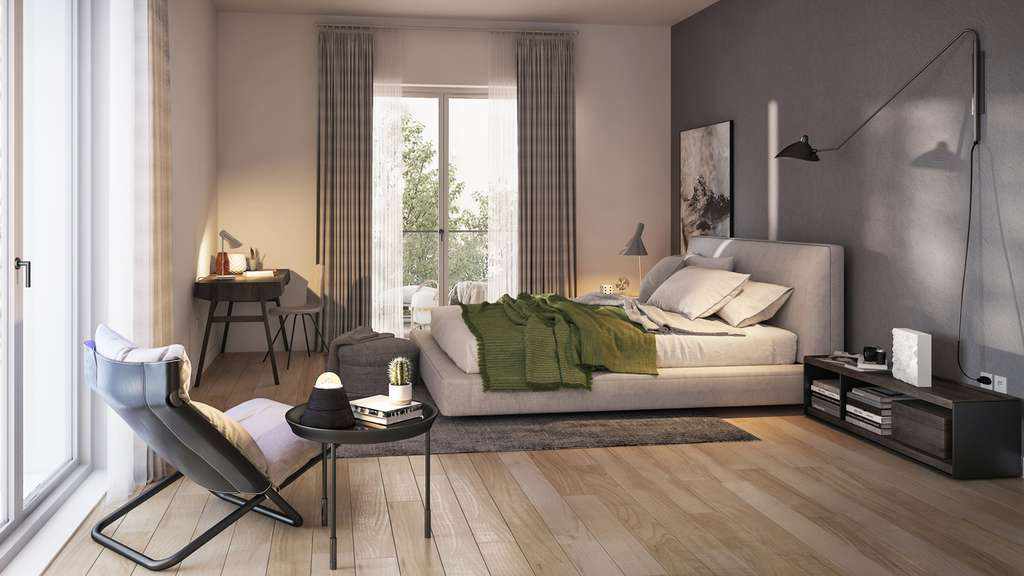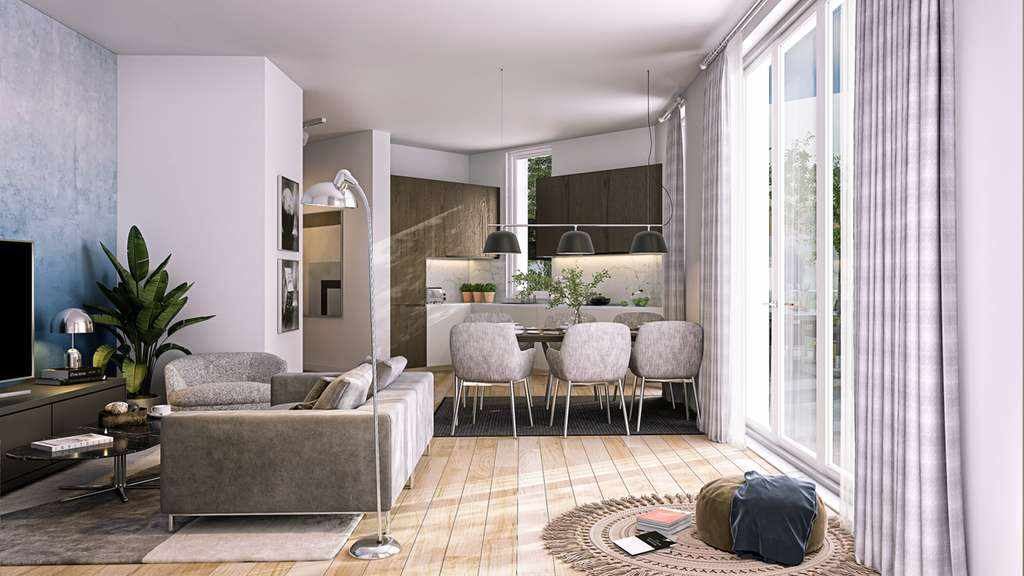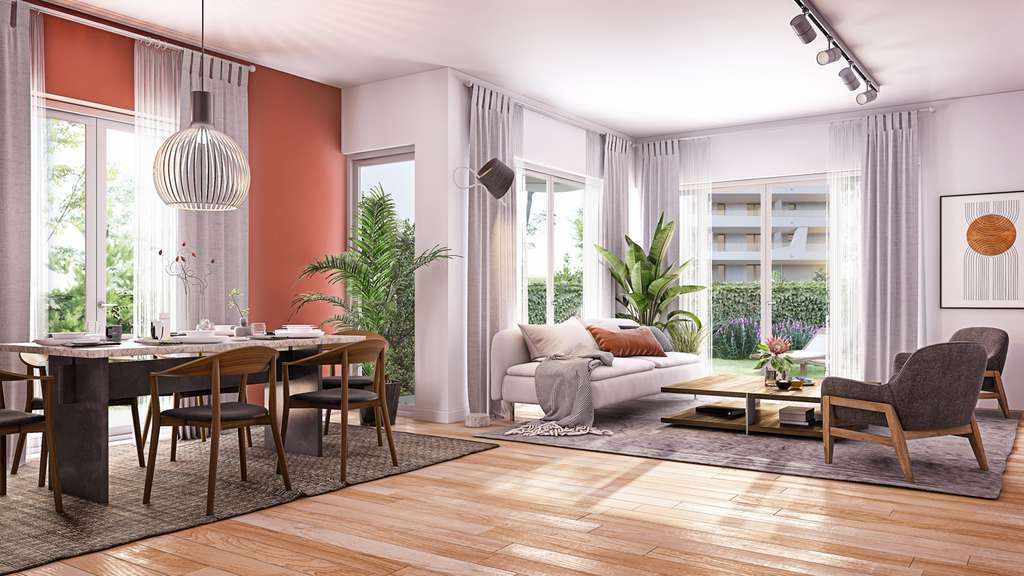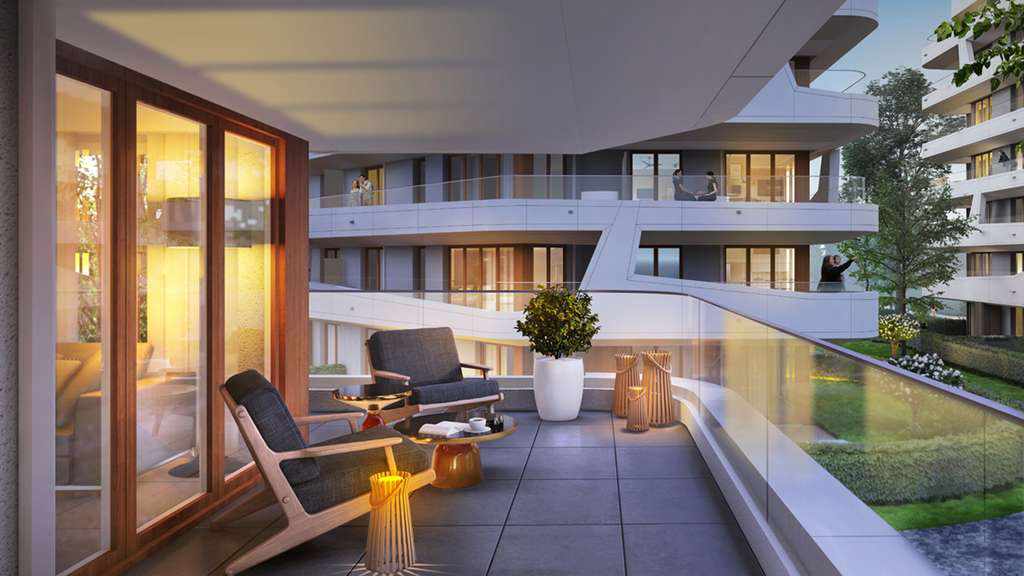 What does the perfect apartment look like? That's something everyone has to decide for themselves. That's why the apartments in the SHAPE project are so different.
1- or 5-room, with a garden, with a roof terrace? What they all have in common is the very special, multi-faceted It was the architectural art of the planners to create interestingly cut rooms that can be excellently furnished, even if the walls do not always meet at right angles. It worked out perfectly!
Choose from 1 to 5 rooms and we will show you the floor plans for your selection.
Choose from 1 to 5 rooms
and we will show you
the floor plans for your selection.
The equipment leaves nothing to be desired.
Some key points from the building description:

Elevator system
High quality ceramic tile flooring and wall tiles
Real wood parquet flooring in an attractive ship's floor pattern
Underfloor heating in all rooms
Electric shutters
Video intercom system
Optional barrier-free access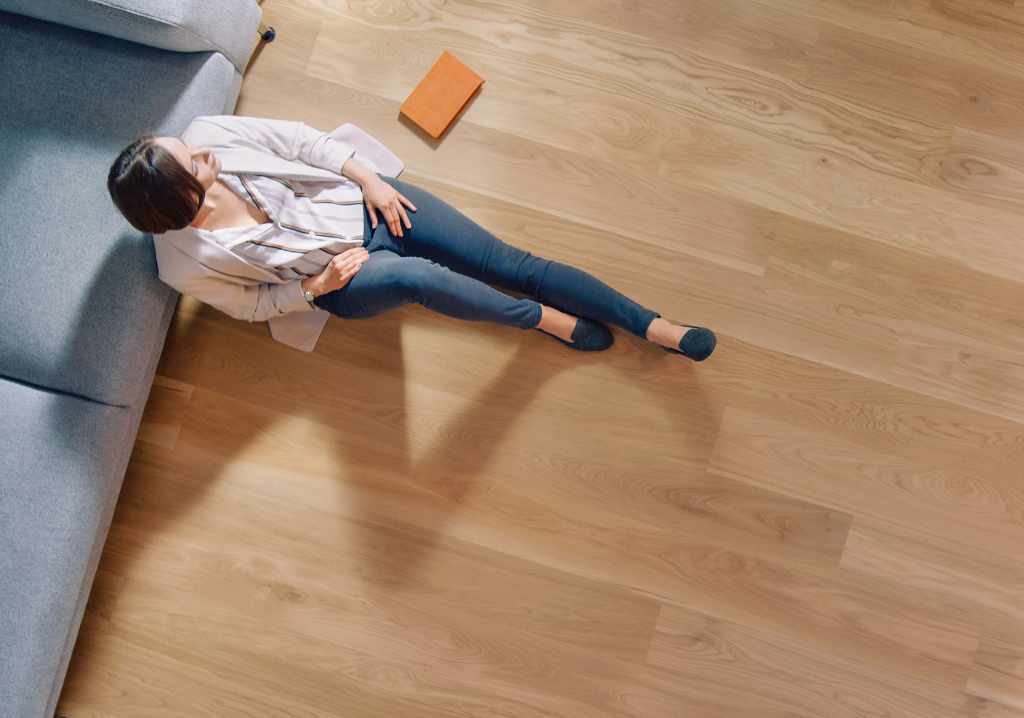 When pre-selecting the equipment, we paid great attention to your comfort and the high quality of the products. Choose the design that suits your personal lifestyle and your demand for a modern property!
We will be happy to provide you with the detailed construction description, which will show you all the other advantages of the SHAPE living concept.
Click on the image and open
the exposé here in a flipbook.
The exposé
All information in
one PDF file
(20 MB).
LECHNER GROUP.
Your construction partner.
The LECHNER GROUP is a traditional, medium-sized group of companies, owner-managed in the 4th generation, with a company history of over 115 years. The group with more than 500 employees is divided into the divisions: turnkey construction, project development/project management, factories for the production of building materials and prefabricated elements. Since 2004, one focus of the Group's activities has been on project development and turnkey construction of properties in the metropolitan region of FrankfurtRhineMain. For example, more than 900 residential units have since been built in Riedberg, Frankfurt's youngest district.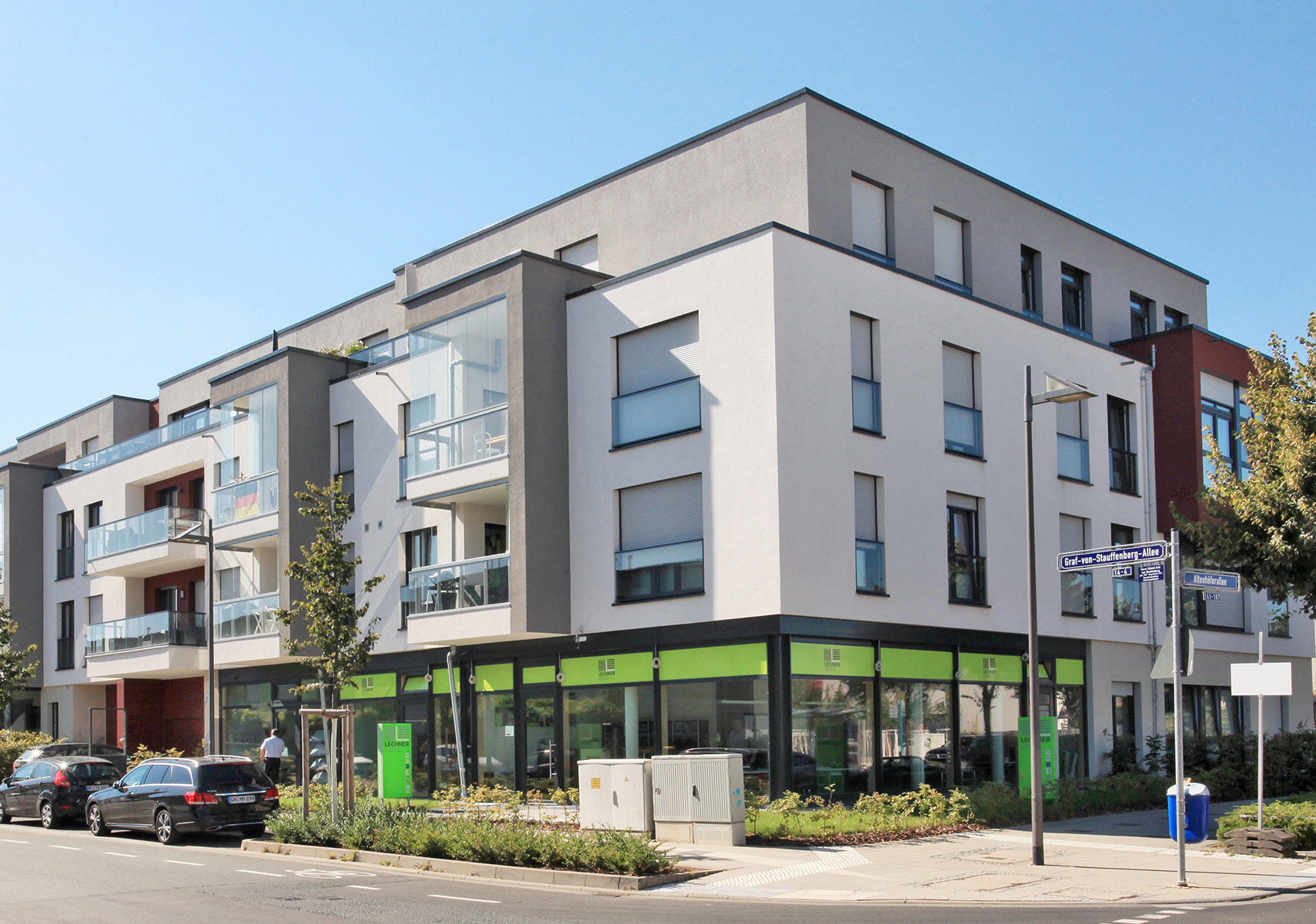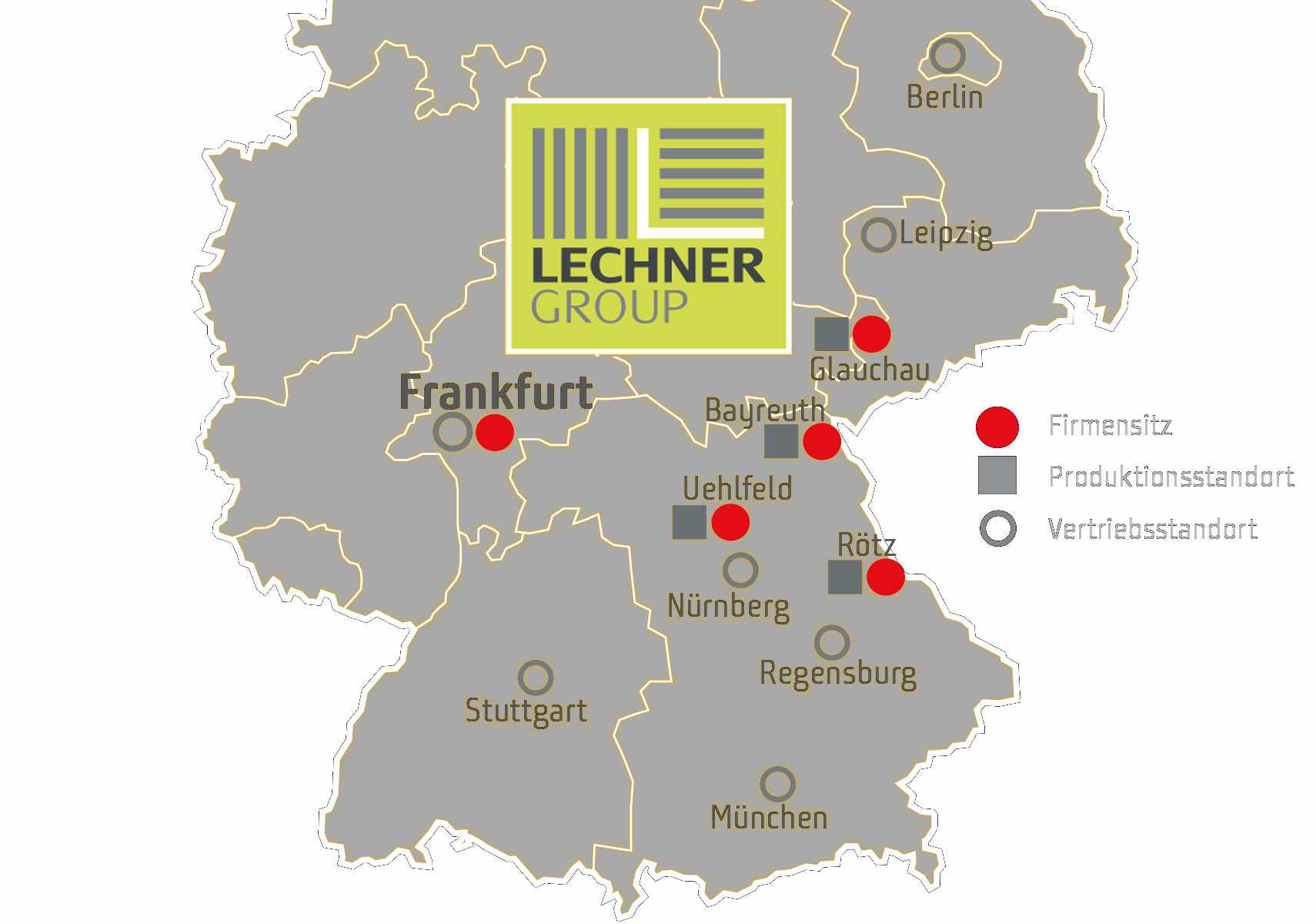 LECHNER GROUP. References.